Wellbeing and emotional support in school - Education Mental Health Practitioner (EMHP)
Belvedere Infant School is very fortunate to be able to welcome Anusha Pau from the EMHP team to work with us, our families and children. Here Anusha introduces herself and her aims in supporting our families. Her support ranges from invidual support to workshops.
I am delighted to have been welcomed as a member of the Belvedere Infants Inclusion team and look forward to getting to know the individuals in the school.
I work as part of a larger Mental Health Support Team (MHST) in Oxleas NHS Foundation Trust, but I will be the key link with Belvedere Infants when working with staff, parents/carers and pupils.
Our team has been introduced as a result to strong research, suggesting that children's emotional wellbeing determines and strongly influences their current/future academic attainment and social life. In response to these findings, the government has put together several roles which offer support to children's emotional and mental wellbeing in schools.
(For more information, visit: https://www.gov.uk/government/consultations/transforming-children-and-young-peoples-mental-health-provision-a-green-paper/quick-read-transforming-children-and-young-peoples-mental-health-provision)
As all the pupils in Belvedere Infants are Year 2 and below, I will be working with you (parents/carers) and staff to ensure that all our pupils at Belvedere Infants are supported with any emotional or wellbeing needs such as anxiety (fears and worries), stress and more.
We have found that as expert of your children, this method of collaborative working with parents is the most effective way in improving – and maintaining – your child's positive mental health. By providing you with practical steps, guidance and resources, you will be even better equipped to support and manage your child's wellbeing moving forward.
If you feel that you and your child will benefit from our support, please get in touch with Ms Whysall, Mrs Schlanker or Mrs Salter of the Inclusion Team for more information and to find out about the application process.
"Mental health check-ins should be as routine as going to the doctor or the dentist. After all, I'll see the doctor if I have the sniffles." – Kristin Bell
Are you worried about your child's anxiety?
Young Minds offer three different services to parents and carers who are concerned about their child's mental health, up to the age of 25. On the helpline, you'll get through to a trained adviser who will listen and talk through your concerns in complete confidence. The Parents Webchat and Email service provides information and signposting to help parents and carers find the information they are looking for with regards to their child's mental health.
Find out more about the Parents Helpline, Email Service and Webchat: https://youngminds.org.uk/find-help/for-parents/parents-helpline/
Mental Health Crisis Line
Every mental health trust in London has put in place a 24/7 crisis line for people of all ages children, young people and adults. The lines which are free to call can provide advice to those in a crisis. These crisis lines are supported by trained mental health advisors 365 days a year.
You can find the 24/7 crisis line numbers using the NHS Service Finder (link below) but the table provides all of the telephone numbers in London.
https://www.nhs.uk/service search/mentalhealth/find an urgent mental health helpline
Parental Mental Health
Stories from the heart and mind: A collection of stories and key messages from parents with mental health difficulties have been collated to help publicise the Bexley Parentcare directory of services and to help parents understand they are not alone in what they might be experiencing and that 'it is ok' to ask for help. The stories include the experiences of:
Anjani – age 27, experiencing post-natal depression
Kayleigh – age 17/18, depressed with alcohol misuse
Anne – age 30 has Perinatal Obsessive Compulsive Disorder and anxiety/panic attacks
Daz and Caz - both aged 35 - mum and dad, both clinically depressed
Sandra – aged 36, post-partum psychosis due to abuse
Dean – aged 30, father struggling to cope with how to best support his wife who is low in mood
We would also like to take this opportunity to re-publicise the Bexley Parentcare leaflet, designed to encourage parents who are feeling low in mood to access the directory of services which signposts parents to information on local services and resources that support the mental health and wellbeing of Bexley's parents and carers. Despite COVID-19 many services are still running but may have moved their support online / via the telephone.
Some of the services included in the directory which we would like to highlight in particular are the following voluntary sector perinatal wellbeing support services:
Cocoon Family Support offers free peer support groups and low-cost individual counselling for parents struggling with their mental health during pregnancy and early parenthood. They offer support to both mums and dads. Due to Covid-19 they have moved all their support online including their Bexley Perinatal Peer Support Group on a Monday 1-2pm. Further details of these and other services including training for professionals and peer support consultancy are available here.
Mindful Mums and Being Dad are offering online support sessions for expectant / new mums & dads in Bexley, Bromley, Lewisham and Greenwich. Due to Covid-19 these are currently being offered via Zoom. Mindful Mums is on Wednesdays 11.30am–12.15pm and Fridays 1-1.45pm. Being Dad is on Tuesdays 8pm-9pm. For further information including details of how to join in, please contact mindfulmums@blgmind.org.uk or beingdad@blgmind.org.uk.
We would also like to highlight:
Axel Scheffler has illustrated a digital book for primary school age children, free to read on screen or print out, about the coronavirus and the measures taken to control it.
Feeling calm and connected during COVID-19, Helping Families Team, South London and Maudsley NHS Foundation Trust. The Helping Families Team have also set up social media pages on Facebook, Instagram and YouTube. They are posting daily content aimed at helping parents to cope with family life and parenting during social distancing:
Samaritans Self-Help App Keep track of how you're feeling, and get recommendations for things you can do to help yourself cope, feel better and stay safe in a crisis
For children and young people:
Parent Zone
Click here to read the article that prompted the need for this section of the website.
Parent zone provide support and information to parents, children and schools, working globally to help families to navigate the internet safely and confidently. Click the logo to go to their homepage.
Keeping Babies Safe
This page provides parents and carers with information, advice and access to further support in relation to coping with a crying baby and ensuring your baby is safe whilst sleeping. If you have any immediate concerns about your baby or your own mental or emotional wellbeing please contact your GP, Health Visitor or attend A&E in an emergency.
Coping with crying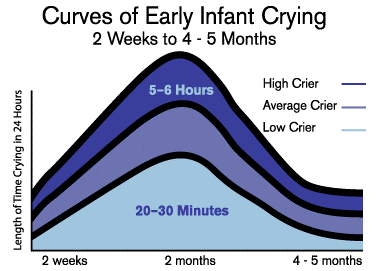 Babies cry for lots of reasons because their brains have not developed the circuits that allow self-control or understanding. Crying is a baby's way of telling you something and it is meant to be upsetting for you to hear. This is nature's way of making sure you pay attention. A crying baby can mean different things such as they are hungry, uncomfortable, tired but, babies sometimes cry for no reason at all. It can be incredibly upsetting and stressful for a parent or carer when a baby continuously cries after they have tried everything to settle the baby and it has not worked. It is important to remember that a baby will not hurt themselves by crying and the crying will eventually stop. At around 5 months of age, a baby's cry becomes more purposeful which means the baby is more likely to be crying for a reason.
Coping with crying can be upsetting and frustrating especially when combined with other emotions that you may be feeling and a possible lack of sleep you may be experiencing - all things associated with having a new baby. It is normal to find this difficult and it is a good idea to seek support of a professional, family member, friend or another parent or carer. Talking about your experiences and seeking support for yourself and your baby is a positive thing to do and in no way means you have failed at being a new parent or carer.

The ICON website has further information and advice on coping with crying. Remember:
I – Infant crying is normal
C –Comforting methods can help
O – It's OK to walk away
N – Never, ever shake a baby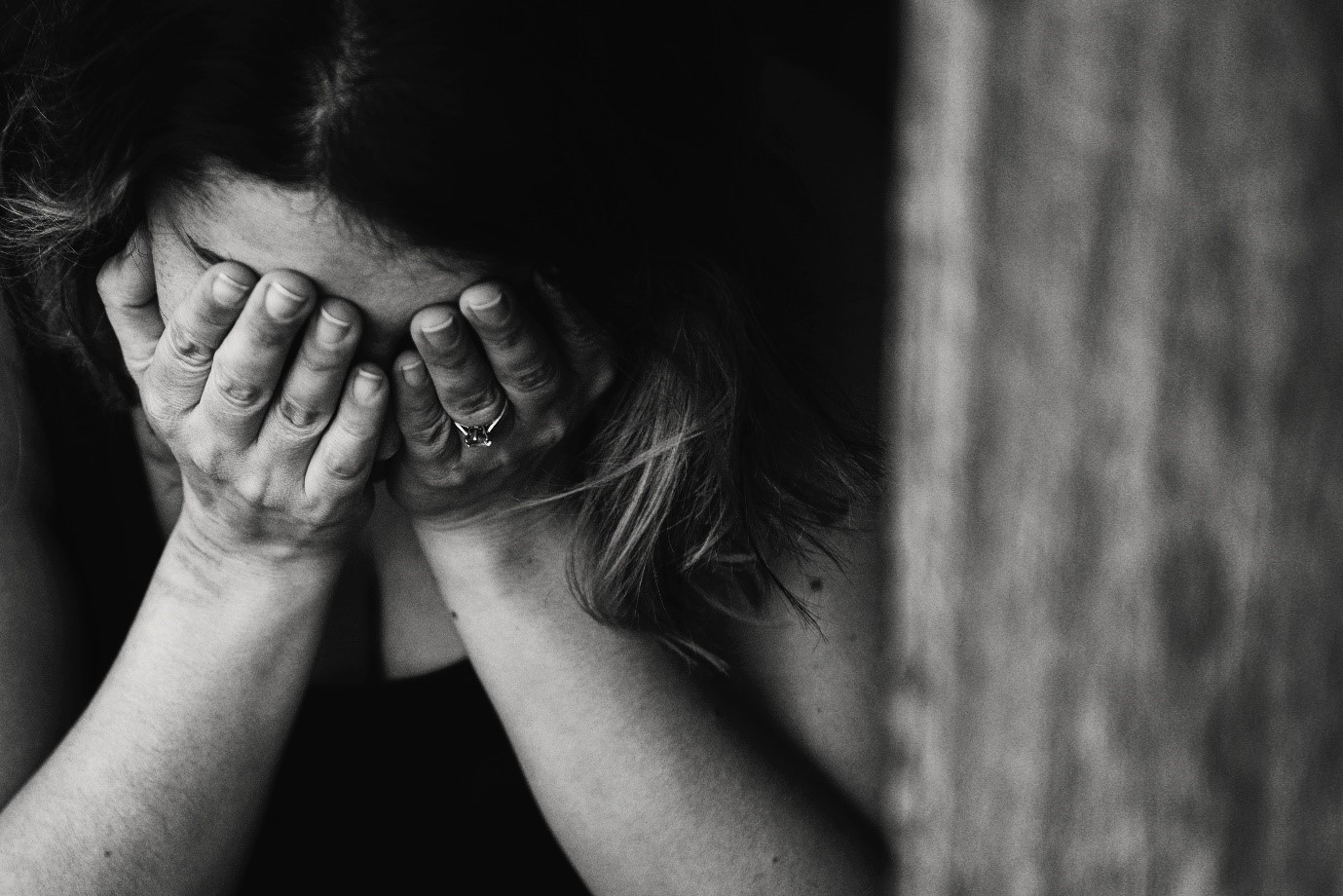 Mindful Mums provide award-winning, free wellbeing groups that help women look after their mental and emotional wellbeing during pregnancy and their baby's first year. Since it started in 2016, Mindful Mums has supported over a thousand women in Bromley, Lewisham and Greenwich.
Being Dad groups are for expectant/new dads or men with parenting responsibility for babies and young children up to two years old.
Safer Sleep
Following the advice and guidance for safe sleeping can reduce your baby's risk of sudden infant death syndrome (SIDS) which is commonly known as cot death. Your Health Visitor, GP or Midwife can advise you on safe sleep including the correct positioning of your baby, room temperature, coverings such as blankets and co-sleeping.
Sleeping on a sofa with your baby increases the risk of Sudden Infant Death Syndrome (SIDS) by up to 50 times. You may not intend to sleep on the sofa with your baby –it is important to make a plan to prevent this from happening. Please read the LSCP Safe Sleep for Babies web page for detailed advice.
The Lullaby Trust raises awareness of sudden infant death syndrome (SIDS), provides expert advice on safer sleep for babies and offers emotional support for bereaved families. For more information, read The Lullaby Trust's Safer Sleep Guide for Parents/Carers.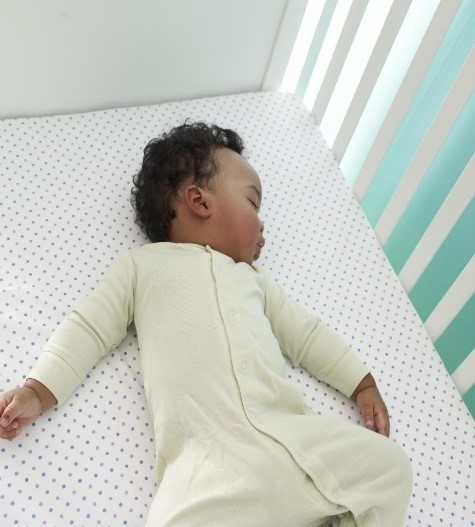 Useful Links
There is a lot of information available for parents and this can sometimes feel overwhelming. We have provided a few useful links below in addition to those mentioned above, which will take you to helpful and practice advice, information as well as give you access to contact details for support.
Cry-sis started as a small group of parents, who were experiencing problems with their crying and sleepless babies and set up a support group. They discovered how important support is and how reassuring it can be to talk to someone. Today that support group is the only UK charity offering help and support to parents with babies who cry excessively or have sleeping problems. The Cry-sis website has lots of helpful information and advice for mums, dads and carers. Cry-sis have a helpline which is open 7 days a week between 9am and 10pm: 08451 228 669
The NHS Baby Buddy app guides you through your pregnancy and the first 6 months following your baby's birth. It is designed to help you look after your baby's mental and physical health, as well as your own, and give your baby the best start in life.
The NSPCC Baby Parenting Tips webpage has information and advice from getting babies to sleep, to managing stress. The page has tips and advice to help you through the early years.
The London Borough of Bexley has launched a new helpline for local vulnerable people.
Many will have friends, family, neighbours and other support networks to help, but the Council is there if they need help.
Whether it is someone to get shopping, pick up other essentials, or provide information, guidance and advice, please call.
The helpline is open from 8am to 8pm. The number to call is 020 3045 5398 or apply for help online.
Please also contact the school on emergency@belvedere-inf.bexley.sch.uk if you need advice or support.
Learning at home during the Coronavirus Pandemic:
Support for parents and carers of children with SEN
Are your child's additional needs making it hard for them to adapt to learning at home or to access the work set by their school at this time?
Is your child struggling academically or emotionally during the COVID-19 restrictions?
If you have a child with additional needs who is struggling emotionally or academically during this pandemic we may be able to help. We are Bexley Council's Early Intervention and Specialist Advice Service who normally provide advice and support to schools about children with additional needs.
We can now provide advice, guidance and signposting for you as parents and carers, via phone or email, on how to support your children whilst learning at home and throughout this period where schools have partial closures.
Feel free to get in touch for a chat:
Telephone : 0203 045 3692
Email : parentsensupport@bexley.gov.uk
9am —5pm Monday—Friday (not including Bank Holidays).
For the full details, download the flier below:
The Skills Toolkit
Want to learn a new skill while at home?
Find free, high quality digital and numeracy courses in The Skills Toolkit.
Parents' guide for safe online activity. The number one priority for parents should be to teach their children to protect themselves online and use social media safely. As a parent, you can't monitor everything your child does all the time, and older teenagers might want (and genuinely need) some digital privacy. Instead, focus on being proactive about their safety while teaching your children how to protect themselves online. Please click on the image below to visit the Safety Detectives website.

StarLine is available to parents and carers of pupils from all schools nationwide. Free, confidential advice is available six days a week by phoning the StarLine team on 0330 313 9162. For more information, visit www.starline.org.uk or follow @StarLineSupport on Twitter.
StarLine will help parents and carers in the following ways:
By providing access to a team of qualified teachers, education and parenting experts.

By focussing on providing practical ideas, support and reassurance.

By offering tips, techniques and resources to enable parents to give their children the support they need to continue learning while schools are closed.

By supporting family wellbeing and mental health.

By covering all phases of education and subjects plus behaviour, pupil wellbeing and SEND.The team behind StarLine will also be broadcasting a weekly programme on YouTube. In each episode of StarLive, a guest presenter will share practical ideas for home learning. Further details can be found on the StarLine website.
NHS approved Wellbeing Apps for children
Where can I go to get support to help keep my child safe online?
There is a lot of support available to keep your child safe online. Below are some useful links to help parents and carers:
Please also see Year Group Pages/Home Learning for more resources
Royal College of Paediatrics and Child Health
Whilst it is extremely important to follow Government advice to stay at home during this period, it can be confusing to know what to do when your child is unwell or injured. Remember that NHS 111, GPs and hospitals are still providing the same safe care that they have always done. Click on the document below for some important advice .
Sue Rogers and Peter Rogers
Here are stories to help young people explore emotions, thoughts and feelings that may have arisen in them as a result of the 2020 Coronavirus pandemic
Teddy's Birthday is intended to stimulate conversation to help young children explore feelings and emotions.
Pim is finding 'lockdown' difficult and is angry because he misses school and his friends.
George is intended only to be used with children who have experienced family bereavement as a result of the Coronavirus pandemic.